ID Security Protecting People & Property
Providing innovative commercial & home
security across the Midlands & Nationwide.
Frequently Asked Questions
Real world queries and challenges faced by both existing and new clients.
Our new range of alarm systems are very easy to use. Although they are feature packed, setting and un-setting is really easy. There are 3 ways in which the system can be set. Using a
Read More »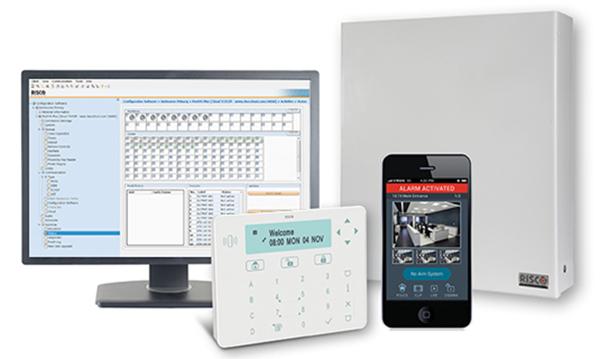 Remote Servicing

and Remote Engineer Access
You can also benefit from remote engineer access and servicing from our entire range of Smart Intruder Alarm Systems. So we can reduce the amount of engineer visits to your premises to help keep you (and us) safe.
Tailored Security Systems for your Business
We have secured several high profile clients, including government agencies working to Standard Central Protection National Infrastructure (CPNI), blue chip corporate companies and VIP's. The company is approved by the Security Systems and Alarms Inspectorate Board (SSAIB) which ensures all systems fitted are certified and fully compliant.
Smart innovative Security Systems & Intruder alarm security solutions
tailored to your requirements.
We are at the forefront of technological advancements, providing mobile accessibility to your security systems on the go, anywhere, anytime.
How secure is your property?
Schedule your complimentary telephone security audit with our expert team today!
How safe are you & your business?
Discover the level of crime in your area, does your property have the correct adequate security measures in place to protect your business?
Criminals are active in all areas of the UK, so it is important to ensure your business, family and possessions are protected.
The link below to UK Crime Statistics gives you access to local crime and policing information in a way that is useful to you. This information could be used when considering new accommodation or premises or simply evaluating your current security setup.
ID Security Systems provided me with a first-class service, carrying out works associated with the refurbishment of existing car park security barriers and providing a very efficient and technologically advanced access control system to suite. From feasibility, procurement, installation and commissioning, customer excellence was always first. Thank you for the great service provided.
First class service with a personal touch, The guys at ID are the only company I would use for my alarm and CCTV moving forward. The service was quick and communication lines between myself and they guys was first class! I would strongly recommend ID Security to anybody who wants to secure their building with a new modern alarm system and CCTV. Thank you guys!
Very reliable and knowledgable company - highly recommended for state of the art security systems.
Highly recommend Ian from ID Security Systems, very professional, informative and polite. He was very knowledgable about all the software and explained everything to me. Really happy with his brilliant service!
We're delighted with the service from ID Security. The system we had installed by them is excellent, has been faultless in the 5 plus years we've had it, and it gives us great peace of mind. If we need another alarm system, our expectations are now very high, and we know who we will be turning to.
We chose ID Security Systems for peace of mind and they have never failed us in two decades of relationship. I cannot praise them highly enough and thoroughly recommend them.
I have been a customer of ID Security Systems for over 15 years now. From day 1 the service has been excellent. They have always been so friendly and professional while providing the latest technology for a very reasonable price. I have and will continue to recommend them to people I know.